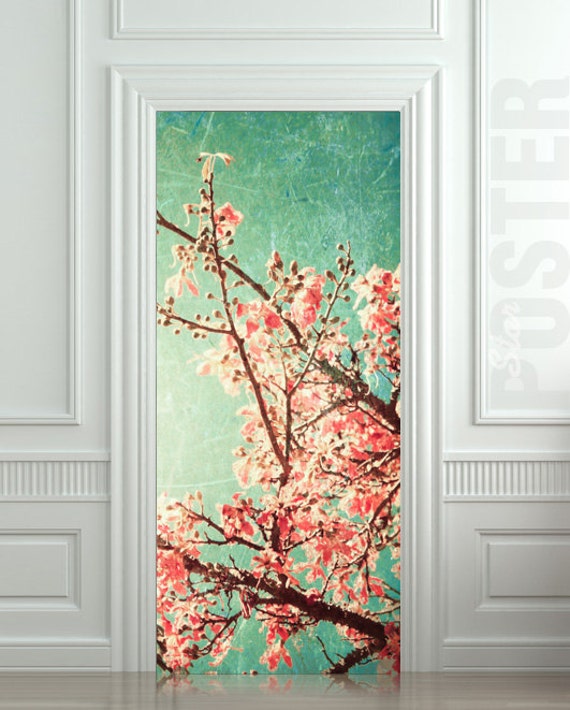 Giant Door Sticker… by Pulaton
Back in Jan of 2011, I wrote a post called The Benefits of Being a Beginner (or, Why It's Awesome to Not Know What The Heck You're Doing). I can hardly believe it was almost 2 years ago since I was in that place, and I know I needed an update to where I was back then. But since I'm no longer "a beginner", I asked Halley Gray (who guest posted here before) to write down her take for us. Halley just launched her new site and service last week, so she knows of whence she speaks.
The PROs tend to intimidate with their well-trodden blogs and dazzling websites. They have arm-long testimonial lists and a waiting list into 2031 plus they cost $$$ per hour.
So when you decide that it's time to take your game-changing skill from free or swapzies to getting paid for it, you create a website.
And you realize you're kind of stuck. Because when you do your market research you compare your FRESH biz and ZAP! All of that momentum fizzles.
I'm here to tell all of us clinging to the bottom rung that being FRESH is down. right. SEXY.
Being FRESH means:
*You value your clients
*You're easier to approach
*You're innovative
*You're not jaded
*You invest more energy and time into your product/service
*You are affordable
*You can change everything easily
*Your mistakes aren't big enough to notice
*You can experiment
When people sign up to my Quantum Leap Pack I make sure that I pour my creative energy and focus into their pack. My end goal is for them to rave with besotted joy. I'm hungry to show them their trust was perfectly placed.
I make it clear on my blog though that my current price is ABSURDLY low and that I'm doubling it in December. I know from my previous clients that I'm worth it but right now I need to prove it to the inter webs.
Once I do? Sky isn't the limit, Milky Way is. Heady feeling, right?
Tips on being FRESH faced:
*Don't compare yourself to the pros, please!
*Put a time limit/client limit on low prices
*Remember you can do this
*Gather evidence of how you're magnificent
*Work with your clients to make sure the product/service leaves them tingly – jazzed up
*BE 100% TRANSPARENT
*Don't pretend to be an expert
*Reveal in your FRESH-ness
This is where everyone starts and trust me when I say that the Sarah Vons, Alex Franzens, Danielle LaPortes all felt the same way when they were in our places. Keep moving forward.
Halley is a Marketing Strategist at Evolve. When not crafting personalized Quantum Leap Pack for solopreneurs and small business who don't want to go extinct online she can be seen drinking a flat white in windy Wellington and bull-shitting with the nearest humanoid … or felinoid.

******************
LAST DAY to answer my survey & get a chance at a $100 Etsy gift card! Win-win!