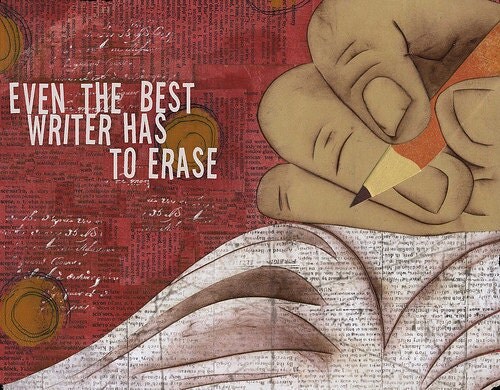 Erase Art Print by Colorfly Studio
We all have moments that define us. Talents. Experiences. Relationships. Some of them are true and real and authentic and sparkling and the other stuff…it's false. Uncomfortable. Angering. Shameful. Or worse.
For me, it's the ickiness I felt when I thought "life coach = crystal-reading, non-armpit-shaving hippy." It's the part of my identity that told me I was a failure if performing didn't pay all the bills. It's the heartbreak I felt when I didn't get those parts I yearned for. It's the crash I had after my first year of being a kick-ass real estate agent that made me look over my shoulder this year, waiting for everything to hit the fan.
Not that I want you to focus on the negative – and please, only share what you're comfortable sharing and/or make yourself Anonymous here – but think of what part(s) of your story is no longer serving you.
What do ya wanna erase?
*******************************