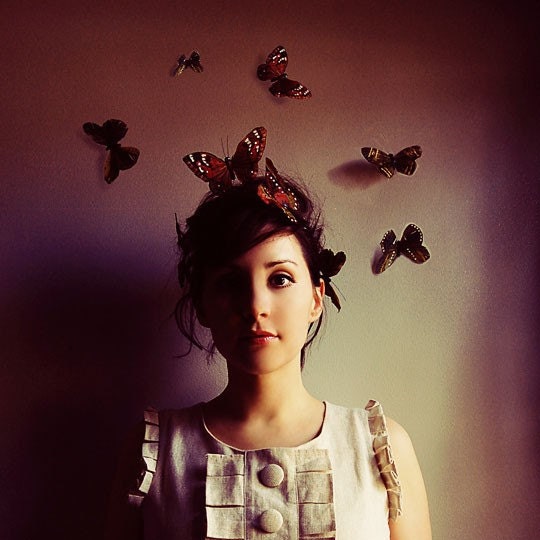 There won't be trumpets or bolts of fire
To say he's coming. (boo boo doo doo doo boo boo boo boo)
No Roman candles, no angels' choir,
No sound of distant drumming.

My musical theater nerd kicks into high gear, "There Won't Be Trumpets" running through my head every so often.  It always cues up during the same conversation: my client telling me they haven't been struck yet. Their Grown-Up Career hasn't been delivered via lightning bolt, or cartoon lightbulb above their head, or a train that hits them at full speed. So, if they haven't had that thousand-watt jolt, it means they haven't found It yet – right?
Well, no.
I have a client who's a teacher by day and a writer/editor on the side. When she came to me to figure out what she wants to be when she grows up, we started finding the puzzle pieces: the transferable skills she loved doing, the interests that have remained consistent and strong for a few years (yup, she's a Renaissance Soul, too), her non-negotiable work values, her personality type…and, as she described it, it all began to make sense: being a dog trainer would be the perfect fit. She's had an intense love of dogs for years, still loved teaching and got excited about working with dog owners to better communicate with their pets, it could be as entrepreneurial as she wanted, she could self-train without going into a ton of debt….the picture became clear. It wasn't a bolt of lightning, but the slow realization that being a Dog Trainer was thrilling for her, and just made sense.
I spent 11 sessions with another client trying to figure out what she could do as a Grown-Up Career besides being a writer. She was a practical creative, wanting a stable paycheck and a job title that would impress her friends and put her family at ease. But as the weeks passed, and as she researched more and more, she accepted the fact that, well, she wanted to make writing her Grown-Up Career. Even though she came to me wanting to run away from it, she had to come to terms that it was the only thing she could think of doing that would make her happy, and that the money/title/"stability" stuff wasn't what was important to her. Sometimes it takes the time and effort to dig into what else you could do that makes you come to terms with what you really want for yourself, but wouldn't allow yourself to admit. Instead of being delivered via trumpets, it's delivered with a big fat sigh, a head shake, a chuckle.
Yet another client of mine (see a theme here?) put it so well in an email she wrote to me towards the end of our sessions together:
"I've realized that just because something doesn't have me jumping out of bed in the morning doesn't mean it isn't my dream career. It just means that I might need to leave reminders handy as to why I'm on this particular path. I might need to remind myself that I really have considered things from every possible angle (and then again, a couple times, to be sure), and that I really am on my 'right road.' Being free of the constant doubt, excuses, and second-guessing saves my sanity and a ton of precious, 'potential for greatness'-filled time."
I also asked The Interwebs, and got such great, varied answers on my Facebook page as well as my tweeple on Twitter:
As for me, there certainly wasn't a blinking neon sign that told me to BE A LIFE COACH , jazz hands shaking and an 11 o'clock number being sung. In fact, there was mostly resistance – lots of Vampire voices telling me it that everyone would assume I was a big hippie crystal reader, that it wasn't a real grown-up career,  that nobody would take me seriously or believe in me or work with me.  It wasn't until I went through similar exercises that I slowly realized how much sense being a certified life coach made to my values, what I loved doing and knew I did well, what I wanted to build for myself. It wasn't a trumpet-blaring moment – it was an "oh shit" moment.  I knew there was no turning back. This was It.
Not to say that Trumpets can't happen, but seriously, stop discounting the things in your head because you haven't had the lightning-bolt moment that went along with it. An "oh shit", a heavy sigh, lots of Vampire Voices, and/or the last click of a puzzle piece forming a picture might just be what you experience – and it's no less valid that than those trumpets themselves.
Don't know when, don't know where,
And I can't even say that I care!
All I know is, the minute you turn
And he's suddenly there,
There won't be trumpets!
There are no trumpets!
Who…needs….trumpets? (ba-BAAAAAAAAAAAAAhm!)