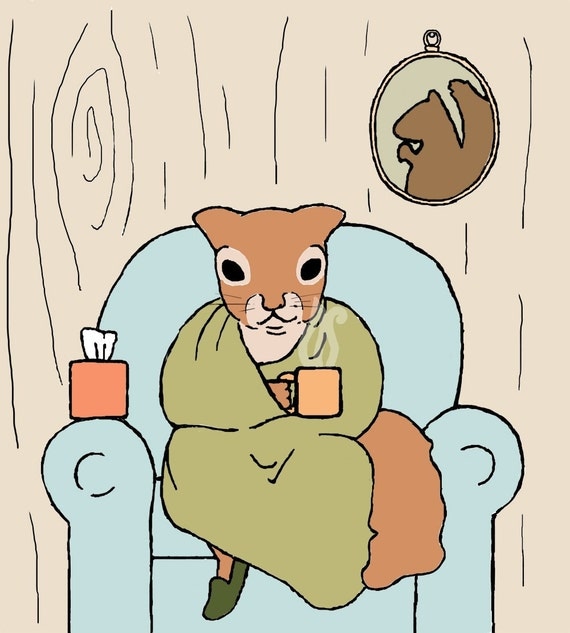 I've been sick since last Sunday night (yes – over a week ago!), when my throat started hurting and I hoped it was just because I was yelling my face off for the marathoners. But it got worse, and while I worked through it on Monday and Tuesday, by Wednesday I was sleeping 'til noon and just doing The Bare Minimum (aka client sessions). Thankfully my posts from last week were written and scheduled the week prior, but this week I got nada con nada.
So, instead of pushing myself to post on my usual schedule, I'm gonna take a blogging break this week to make sure I rest and, when (not if!) I feel better, catch up on everything else I've missed. But I won't leave you high and dry! Thankfully I have over three years of archives in this bad boy, and thanks to my amazeballs assistant, I categorized the crapballs out of them and even added Top Posts to my sidebar based on what you're looking for. So, if you're in a Reader, click on over and explore the sidebar and all the new tags/categories, or just follow these links:
Not sure what you want to be when you grow up? Start here!
Top 5 Posts
Know what you wanna be but not sure how to get there? This section will help!
Top 5 Posts
Already doing what you want to do but it isn't quite working? Try this!
Top 5 Posts
You can also go through all of my Series posts, learning about some never-heard-of/never-thought-you-can-do-as-a-living careers in Grown-Up Gigs, get 19-ish months worth of Woman of the World updates through I Quit My Day Job: The Updates, and over 150 Tough Questions for your Tuesday. There's also my "advice" series, Ask the When I Grow Up Coach as well as my thoughts on lots of products/books over on Rousing Reviews.
I promise to be back next week, bright-eyed and bushy-tailed (much like what that cute squirrel above would look like once (s)he's all better, too!) with all new posts!
——————–