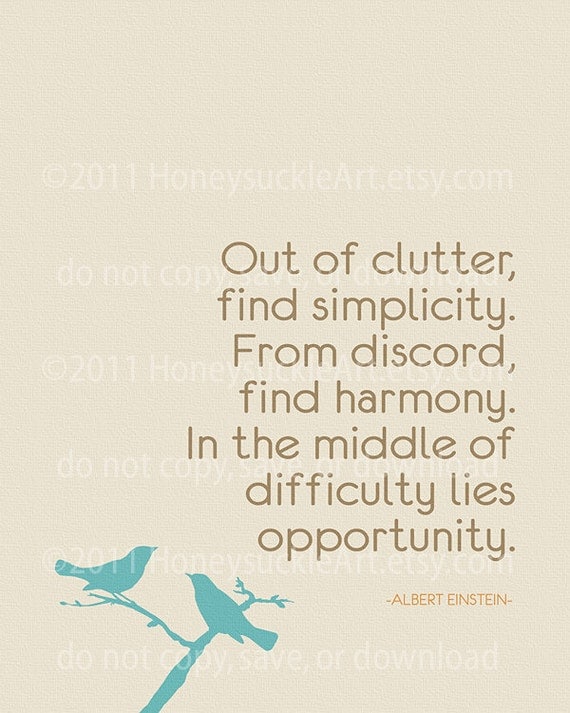 Einstein Wisdom by Honeysuckle Art
This is the third year I wrote a Dear Future Me letter. You can read the others here and here, and the idea behind the Dear Future Me letter from the amazeballs woman I stole it from (hi Jess LC!) right here. Like past years, I decided to keep some things private, like financial goals and yada yada yada – but this is about 95% of the letter. Honestly, while I love this new Jan 1st tradition, it was tough tough tough for me to write this and tough tough tough for me to even reread it. I know that 2012 will be the hardest year for me yet, but it feels good to think about the good that'll come out of it, and of embracing Care in every way. Without further adieu…
January 1, 2013
Dear Present Michelle,
I know it's real scary to read this letter. You rang in 2012 with a deep breath, holding back tears and kissing Luke like your life depended on it. It seemed ridiculous ushering in a new year with the knowledge that it will be the hardest year of your life. It's harder still to make the decision to celebrate it, but celebrate it you did – partly out of tradition, partly out of spite, partly to be with others and let your extroverted self stop the moping that seems to happen when you're in your apartment, thinking poopypants thoughts.
I won't mince words or hold punches: 2012 had big-time, long-term, super-lows. From 12 weeks of chemo to 6 weeks of radiation; to losing your hair and being stuck in bed for days at a time; to your life just being totally disrupted and doctors appointments happening more often than client sessions; to having to cancel your speaking engagements for The Declaration of You, SXSW and Spark; to have to put having a baby on hold …it was not in any way, shape, or form easy or joyful or fun. But with all the stupidness, there were some Lessons Learned (you knew there would be!), and lots of good that came out of it. You know I'm gonna go into this now, right? Of course I am.
You learned How To Take Good Care of You, from the diet and exercise changes you've made (more fruits & veggies, only grass-fed meat & dairy and only 3 times/week, less boozing it up) to only using natural products to leaving whitespace on your calendar to ensure you have self-care/rest/healing time every day. This was the year of fluidity, of Care, of having to go-with-the-flow more than any other year you can think of. As a Planner and a self-motivated person/business lady, this absolutely goes against the grain of everything you've done before. And while you had goals – financial ones, business ones, personal ones – you couldn't organize and schedule and break them down as you're apt to do, just because you knew the best laid plans can't stick during a time like this. But these were all good things, which led to the Care that you desperately needed and know you want to build your life around in the future. There's now a gray area that you've never really seen before.
It really, truly sunk in just how loved and supported you are. My God Woman, I know there are tears in your eyes when you think of everyone who rallied to your side, from the closest of family to the far-away words from strangers. Knowing how many people are there for you when you need it…it's the relationship-building piece that you thrive on, the reason you write/coach/befriend/help others, the Secret of Life for you (if that's not too dramatic). It makes it all worth it. You know that by sharing your journey – armed with Lucille or otherwise – was a bridge to build stronger relationships as well as hold a new perspective on dealing with news as devastating as boob cancer at 33.
You had lots of people running, walking, and doing other athletically-inclined things in your honor. You even participated in the Avon Walk for Breast Cancer in October, heading a team and raising more than $2,000 yourself! It was such a great move to keep you training and motivated to exercise even during your treatment, and crossing that finish line was ranked among one of the best feelings ever.
Your marriage is just the strongest thing in the entire freaking world. Whadda man you got there. In a way you know that the boob cancer affected him worse than you, and he was there for you in spades: emotionally, physically and otherwise. Sticking through this proves that you can stick through anything. The next 60 years will be cake, as you both rightly deserve at this point.
Business-wise, you learned how to be a coach without having to work with everyone personally and how to make money in a hands-off way without feeling disconnected from the people you're serving. Your Clubhouse (coming soon!) is a rousing success, bringing in enough money each month to allow you to work on putting out new, desirable content as opposed to focusing on big launches that you find annoying. Your Operations! still fill up whenever you run them, and the one-on-one clients are still on a 4-6 week wait list despite the fact that you raised your rates before 2012 started (and continued to do so throughout the year as you felt comfortable/necessary).
2012 was definitely a book-focused year (Freudian Slip: I just wrote "boob" instead of "book". It was a boob-focused year as well, that's for sure). Your proposal was bought early on, and your book will come out in the next few months! It was such a freakin' gift to be paid to work on something you can do on your own time, especially once your treatment started. You also released Operation: Creative Career Cheer! as a Kindle book, which is so so cool to see.
Your streams of income actually look pretty different now than they did at this time last year, in the best way possible. Can you believe you met your annual financial goal without having to do 30+ coaching sessions each month?! Well believe it, because it happened. Add that to another Good Thing that came from stupid boob cancer.
I feel like more needs to be said, but as of now I only wanna show you The Good Stuff and leave everything else for you to discover as you go. Remember, it's all about perspective, choice, and care. How you choose to see your situation and respond to it, and how to keep your humor, play, and joy despite it.
As your new Bible, Anti-Cancer, says: "In Chinese, the notion of 'crisis' is written as a combination of the two characters 'danger' and 'opportunity.'" That's how you live your life this year. Honestly, it's not a bad place to be.
With Big Love, Future Michelle