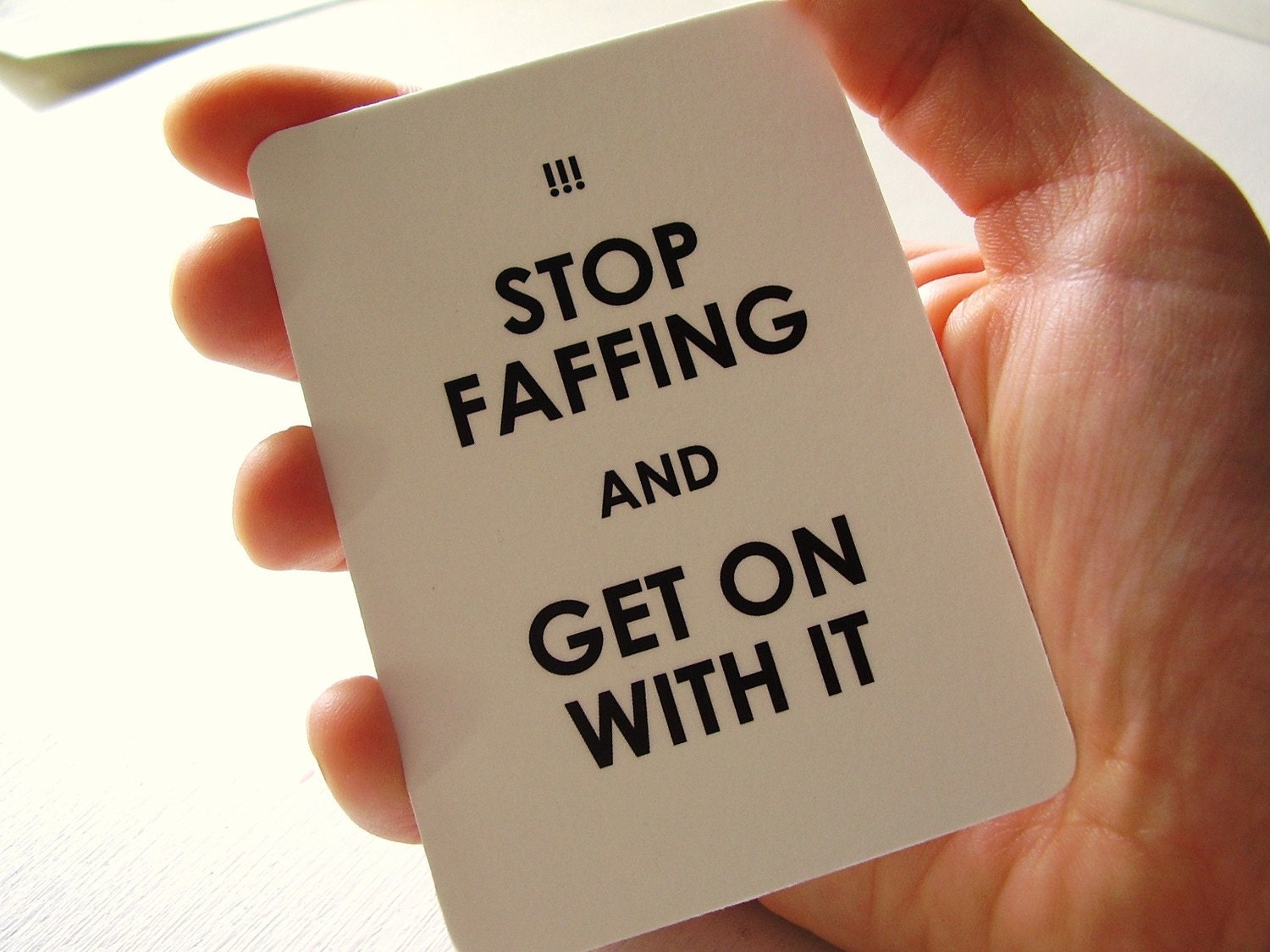 Stop Faffing And Get On With It by JayHell
Today's Tough (Question) comes to us from Rachel Luna of The Tailor Made Life. Answer the question today, and then come on back tomorrow to hear her tips to keep on keeping on… 
You have a dream.  You have a burning goal yearning to be achieved.  And yet, you can't move forward and step into your greatness…
I asked a few of the ladies in my mastermind group this juicy question and the answers, well, I could totally relate!  It was a variation of: "I'm afraid to fail. I don't have the credentials.  I'm afraid of what people will say/think…" Like I said, totally relatable, right?  We've all had thoughts that stop us dead in our tracks when we're trying to climb the ladder of success.
Let's stop standing still and start taking action.  Share in the comments:
What's stopping you?
——————
 7 May spots are left! Grab one now or forever hold your peace 'til July-ish.