This is going up a wee bit late, but, ya know, boob cancer (that's my go-to excuse for everything these days, mostly because it totally works).
Much love to my lovable, clickable December sponsors!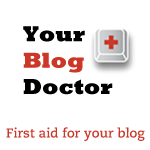 I'm Erin, Your Blog Doctor and I'm here to help. Perplexed by WordPress? Confused by coding? Flummoxed by Photoshop? I'm your hero in the red cape wielding a CSS sword. I will take your slacker blog and whip it into shape in no time. I'm a WordPress whiz who eats HTML for breakfast. Get in touch if you need one-time or ongoing help to wrassle your blog into submission.
Amy McRae (@beyoutifully) recently re-launched the Joy to the Earth eGuide for everyone who equally dreads the "holiday have tos" and feels inspired to change the world in the weeks and months leading up to December. Design a Christmas that sits right with your soul.
Prints, paintings, doodles and love of home at LaBelle Avenue. Fun, free and chaotic colors. A gift from me to YOU, use coupon code MICHELLE when placing an order to receive free shipping.
Hi, my name is Stacy Kathryn and I am an artist and illustrator! Creating art has been something I've gravitated towards my entire life. My dream is that my works find their place in this world, and help others create their own views of the world in the movement of the brush strokes, the vivid colors, and the concepts of life as only art can reflect.
I've recently started creating magnets, cards, and one-of-a-kind art pendant necklaces that are now available in my shop. This path is an adventure, and I'd love for you to join me on it. Check out my blog and website for more art and inspiration.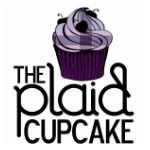 Handmade accessories for your sweet tooth! "Go Green" with reusable snack bags and coffee cozies, or  give your e-reader some much needed love and style with a new padded case. A luggage tag or two for your winter getaway is a must for quickly finding your suitcase amongst a sea of black bags. The Plaid Cupcake: Stylish. Practical. Sweet.
Old Town Suds began in 2011 out of the the need to remove un-needed chemicals from everyday use. After some research & several successful experiments later our Sudsologist, Steffanie, found several ways to incorporate eco-friendly homemade cleaners into her family's everyday lifestyle. Many successful loads of laundry and clean-ups later, Steffanie decided she needed to share the products she created and Old Town Suds was formed. Enter the code WhenIGrowUp for 10% off anything in the store!
Online marketing doesn't need to be rocket surgery and Sara Carbaugh of Your Creative Ally helps by offering strategy sessions, creative business planning packages and virtual assistant services. You can find out more about Sara and her work with Creatives by visiting her blog, following her on Twitter or stalking her on Facebook!

From Michelle: I've been a Vistaprint-er for years, ordering my business cards, notecards,  letterhead, and even wedding thank yous from 'em! And for serious,  never go  to Vistaprint  without checking out Coupon Cabin first, even if you have a customer code to use. It'll bring the  price down so low you can't afford to not get your custom  stationary from 'em!
Interested in becoming a Spectacular Sponsor? You can make it happen for as little as $20/month, reaching my ~6,000 twitter followers, ~1,600 Facebook fans, and ~15,000 monthly site visitors . Contact me for the deets and I'll get back to ya lickety-split.